Stretch Marks Treatment Comparison
Strianix™ Intensive Stretch Mark Complex is the most powerful topical solution for treating stretch marks. It is 100% safe with absolutely no dangerous side effects. We guarantee it will work for you – if used as directed results are normally observed in 4 to 8 weeks.
Other effective treatments for stretch marks exist, but most are expensive or dangerous or painful, or all three. In fact the FDA has categorized one topical treatment, Tretinoin, which is a prescription retinoid, as a known teratogen, meaning that it causes malformations in animal fetuses.
Surgical procedures such as the tummy tuck, removes the skin below the navel where stretch marks frequently occur. Dermabrasion actually grinds off layers of skin in a painful procedure that relies on your body's healing capabilities to build new healthy skin. And Fractional laser resurfacing uses scattered pulses of light to zap the stretch marks over the course of several treatments to create microscopic wounds which the body then heals.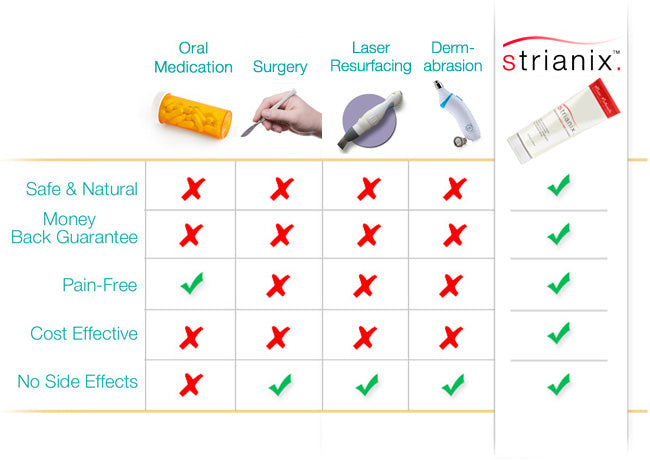 Buy 1 Bottle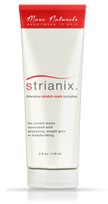 1 Bottle – One Month Supply
Most Popular
Buy 2, Get 1 Free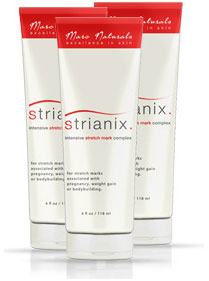 3 Bottles – Three Month Supply
$49.95/bottle – Save $49.95
Buy 3, Get 2 Free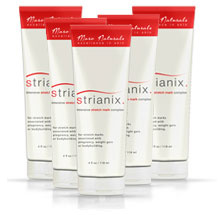 5 Bottles – Five Month Supply
$49.95/bottle – Save $99.90!